"I Am the Hope of the Universe!"

STOP RIGHT THERE!
This article,Delphy, is the sole property of The Z-Meister, and cannot be mentioned, used or even edited, without my permission.
This Page, Delphy, is Currently Under Construction.
Please Bear with the Changes made by the Author(s).
Delphy
Name
Japanese
デルプヒ
Romanized
Derupuhi
English
Delphy
Epithet(s)
Unknown
Personal Statistics
Gender
Female
Race
Human
Age
21
Birthday
Unknown
Status
Active
Height
Unknown
Weight
Unknown
Blood Type
O
Abilities
Unknown
Professional Statistics
Occupation
Gourmet Hermit
Relations
Relatives
Unknown
Miscellaneous
Debut
Memoirs of a Bishokuya
Leitmotif
Unknown
"'"
—Zeon
Delphy (デルプヒ, Derupuhi) is a Gourmet Hermit residing within the Drink Island of the Gourmet Archipelago. She is a major character within Memoirs of a Bishokuya, most notably due to her intense affection for the young Bishokuya known as Marimo.
Appearance
Edit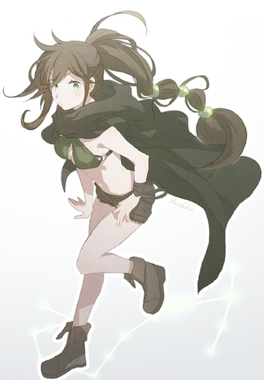 Personality
Edit
Powers and Abilities
Edit
Natural Abilities
Edit
Ways of Combat
Edit
Physical Attributes
Edit
Hunting Method
Edit
Intimidation
Edit
Full Course Menu
Edit
Relationships
Edit
Ad blocker interference detected!
Wikia is a free-to-use site that makes money from advertising. We have a modified experience for viewers using ad blockers

Wikia is not accessible if you've made further modifications. Remove the custom ad blocker rule(s) and the page will load as expected.