"I Am the Hope of the Universe!"

STOP RIGHT THERE!
This article,Regalion, is the sole property of The Z-Meister, and cannot be mentioned, used or even edited, without my permission.
This Page, Regalion, is Currently Under Construction.
Please Bear with the Changes made by the Author(s).
Regalion
Kanji

レガリオン

Rōmaji

Regarion

English

Regalion

Epithet

Lion of the Zodiac (干支のライオン, Eto no Raion)
Photosynthesis Feline (光合成ネコ, Kōgōsei Neko)

Information

Type

Mammal Beast

Capture Level

92

Length

Varies

Height

Varies

Weight

Varies

Price

Unknown

Diet

Omnivore

Location
Abilities

Solar Energy Absorption
Super Speed
Incredible Stealth Capabilities

Status

Rare

Related Ingredient
"'"
— --- on the Regalion
"'"
—Zeon
The Regalion (レガリオン, Regarion) is an incredibly rare Mammal Beast, and one of the treasured Zodiac Ingredients, officially titled the Lion of the Zodiac (干支のライオン, Eto no Raion). It is also referred to as the Photosynthesis Feline (光合成ネコ, Kōgōsei Neko), for its ability to absorb sunlight into its mane and then release it at will. It mostly resides within the Teran Plains, specifically near the peaks of the Log Mountains, where it acts as one of the top predators. A fully-grown Regalion currently wields a Capture Level of 95.
Appearance
Edit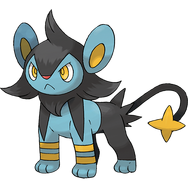 Powers and Abilities
Edit
Hunting Method
Edit
Assorted Others
Edit
Special Preparation Ingredient
Edit
Ad blocker interference detected!
Wikia is a free-to-use site that makes money from advertising. We have a modified experience for viewers using ad blockers

Wikia is not accessible if you've made further modifications. Remove the custom ad blocker rule(s) and the page will load as expected.