"Behind an action is a thousand consequences."
This article, Yage Kuroka, is the sole property of Ventus, and cannot be mentioned, used or even edited, without asking him first, except the collaboration articles. Behave or there will be consequences.
This Page, Yage Kuroka, is Currently Under Construction.
Please Bear with the Changes made by the Author(s).
Yage Kuroka
Kanji

黒火・八偈

Rōmaji

N/A

Characteristics

Race

Human

Birthdate

September 16

Gender

Male

Age

26

Height

6'2

Weight

190 lbs

Hair Color

Blonde

Eye Color

Blue
Yellow (Contacts)

Blood Type

A

Unusual Features

N/A

Professional Status

Affiliation

N/A

Previous Affiliation

N/A

Occupation
Previous Occupation
Team

N/A

Previous Team

N/A

Previous Partner

N/A

Personal Status

Status

Alive

Image Gallery

Yage Kuroka (黒火・八偈, Eight Gathas, Black Flame) is a Bishokuya.
Appearance
Edit
Yage stands at an intimidating six feet 2 inches in height. He have blue eyes and blond, spiky hair. On both side of his cheeks, he have whisker-like markings that remains as a scar when he was crushed under the rubbles of his town.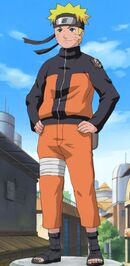 His attire consisted of an orange tracksuit with black on the upper shoulders area as well as around the waist, a white swirl on the left side, a red swirl crest on the back, orange pants with a personal bag attached to his right knee (due to being right-handed), black sandals, and a black forehead protector with a leaf pattern on it. Yage would usually wear a black T-shirt inside his tracksuit, but sometimes wore armour underneath his clothing.
In some occasions, Yage sported a short-sleeved red coat with a black flame pattern along the hemline and carried a large scroll on his back that he uses to learn and take notes on.
Personality
Edit
Powers and Abilities
Edit
Full Course Menu
Edit
Yage Kuroka's Full Course Menu
Course
Ingredient
Capture Level
Status
Hors d'Oeuvre
Unknown
Undecided
Soup
Unknown
Undecided
Fish Dish
Unknown
Undecided
Meat Dish
Unknown
Undecided
Main Course
Unknown
Undecided
Salad
Unknown
Undecided
Dessert
Unknown
Undecided
Drink
Unknown
Undecided
His appearance is based off Naruto Uzumaki in Sage Mode from the Naruto Shippuden series.
Ad blocker interference detected!
Wikia is a free-to-use site that makes money from advertising. We have a modified experience for viewers using ad blockers

Wikia is not accessible if you've made further modifications. Remove the custom ad blocker rule(s) and the page will load as expected.